The Summit Racing Equipment Outlet Center is in the same building as the Arlington TX. retail store. However, it has its own separate entrance, staff, and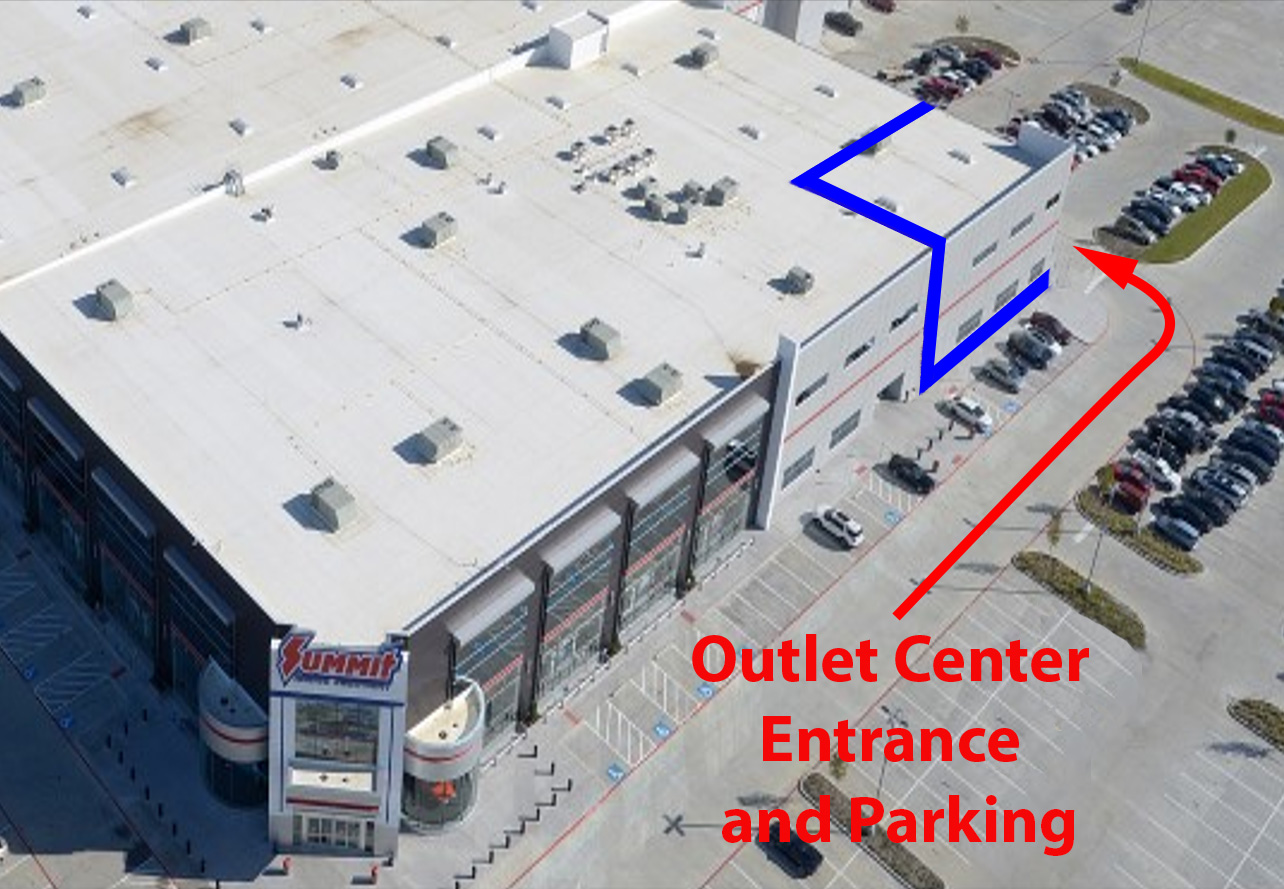 You'll find a constantly changing inventory of Scratch and Dent merchandise at bargain prices. There are a few things to know about shopping at the Outlet Center.
Can I see a list of your inventory?
The only way to see our inventory is to come in for a visit. You won't find an inventory list anywhere.
Can I purchase online and have an item shipped?
You have to come in and buy in person. No shipping is available.
Can I return something I bought at the Outlet Center?
All Outlet Center merchandise is sold as-is and cannot be returned.