The fluid ports at the bottom of the threaded holes aren't always perfectly centered. This is due to variations in the manufacturing process. It will NOT affect the operation of the line lock.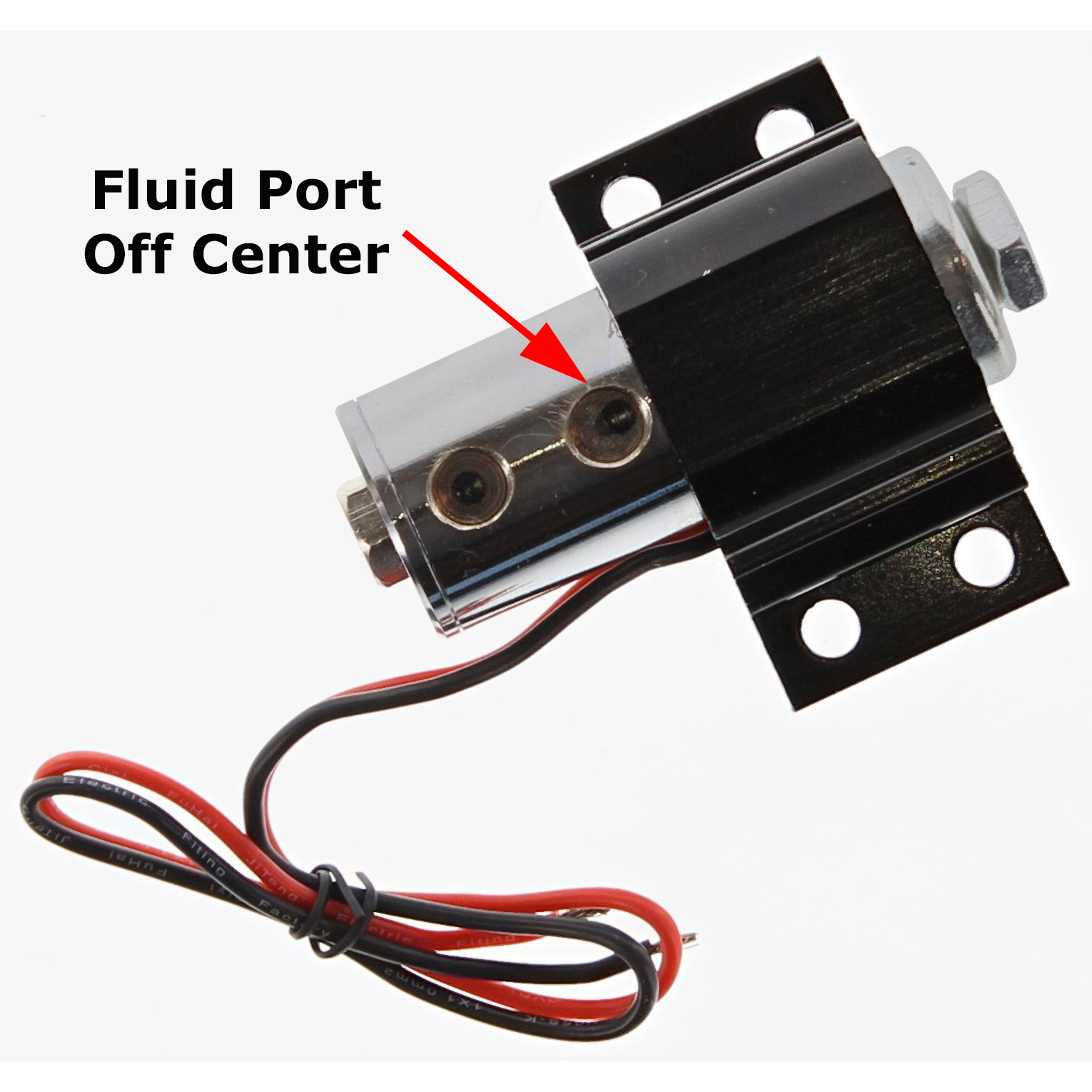 The threaded holes are designed to use an NPT style fitting. Unlike AN fittings, NPT fittings seal on the threads. The location of the fluid port, in relation to the threaded hole, will not affect the fluid flow.
Notes
The use of PTFE tape or Thread Sealant is recommended to prevent leaks on NPT fittings.