Most parts we sell carry a manufacturers warranty. The warranty paperwork will be included with your order. You can also find the warranty details on our website in most cases.
Search SummitRacing.com® for your part number.
Select your part to see the part details.
Click the "Warranty" link at the bottom of the "Overview" section.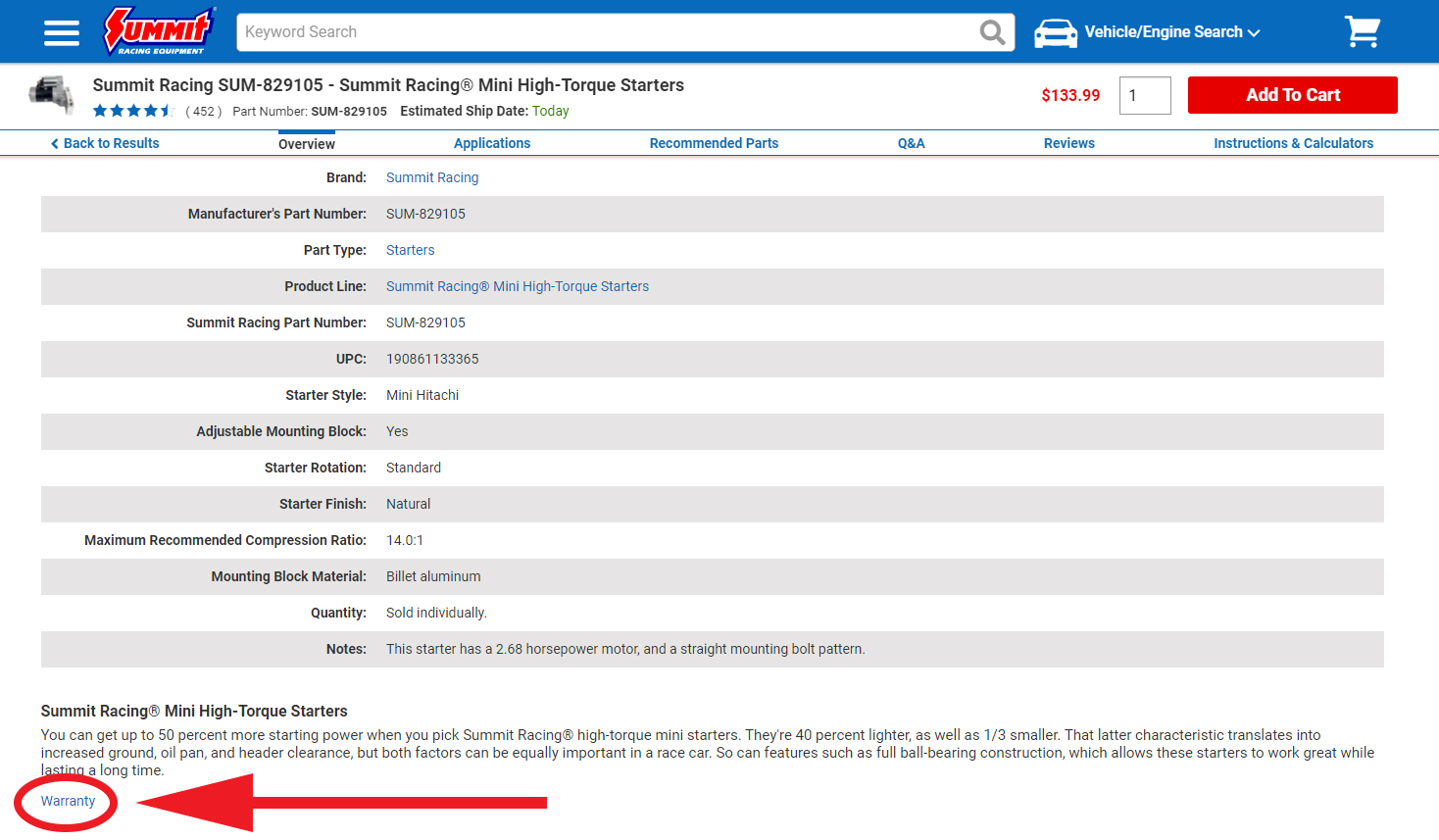 Many parts under warranty can be returned through our Online Return Process. However, please Contact Us if you aren't sure whether your part is under warranty, or if the warranty link doesn't appear like the picture above.
Notes
Any part that, in our opinion, was used, installed, handled, packaged, or shipped improperly by the customer will not be eligible for exchange, refund, or warranty.
We reserve the right to charge a Restocking Fee or refuse any exceptions.
Parts used for racing or competition are warranted against manufacturing defects only.

They are not warranted for wear or breakage under any circumstance.